Woo hoo, I made it to 8 months and still lovin' dem locks. Since my 6 month locversary, not much obvious change has occurred, but I have noticed more subtle changes. For instance, the challenge section of my hair (locks around the crown), is slowly but surely thickening and lengthening. It's as if I am having to grow all new hair in that section in order for my hair to have strong enough locks that wont break off. Another subtle change is that I have noticed fewer balls replaced by more sealed ends. I call that progress.


This past week, following my last retightening session, my daughter took quite a few pictures of the latest lock styles I've been wearing. This was a fun mother-daughter project. She even prepped her "old school" mom for some of the shots. Teenagers!!!


The brown hair-tie, one of two, was a gift from Helga brought back from Norway. It is my favorite, so far, for it is sleek, stylish and versatile.




This is the other new hair-tie from Helga. I'm not sure if I ever told her that orange was my favorite color. The pink hat…..my daughter's idea!!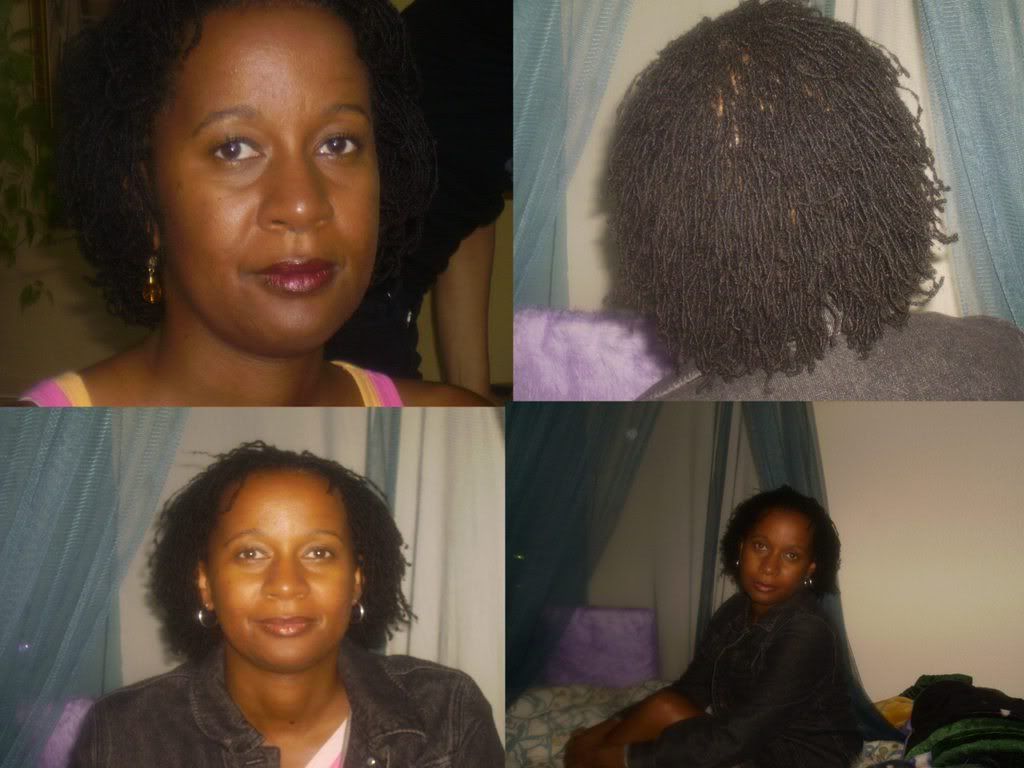 Oh and the classic "freestyle and soft spike curls"………….



The "messy ponytail" has now become my favorite hairstyle. It is so easy to do, and your locks need not be long enough to fit into a ponytail. That is the beauty of it, for you want it to look "messy". Wearing it with a hair-tie/band looks even cuter.





Oh and here is the "Undercover Ninja Warrior Photographer". She poised and ready to take more pictures at her mother's request (-: What a cutie!!!

Do you have a favorite? Hope you all enjoy the pictures and everyone have blessed and wonderful day!
Aya.